In partnership with TIMEX Filtration and Water Systems located in Ankara-Turkey, Dovaheights provides high-quality, cost effective, reliable and environmentally friendly, advanced filtration solutions.
TIMEX is one of the leading manufacturers of the filtration systems below;
Automatic Self-Cleaning
Cartridge Filters
Strainers
Skid Filtration Systems
A full line of filtration solutions, manual to fully automatic; filtration levels from 3500 microns to 2 microns. In addition to twenty-six (26) years experience, the production quality of TIMEX is confirmed by ASME, CE, PED, LLYOD, and ISO 9001.
Our filters can be used in a wide variety of oil and gas applications, including:
Injection water treatment systems.
Cooling water filtration to protect heat exchangers and bearings.
Service and utility water filtration.
Pre-filtration for SWRO desalination systems.
Filtration of raw seawater for pipeline flushing.
Waste water treatment systems.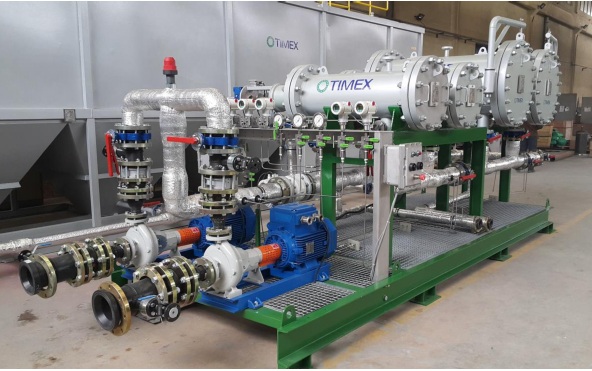 FILTRATION SYSTEM SOLUTIONS
Dovaheights/TIMEX Filtration technology delivers;
No plugging and sourcing of reservoir
Reduced wear on seals and bearings of injections pumps.
Increased interval between changes of cartridges or bags in fine filtration systems
Longer life of expensive RO and UF membranes
Dramatic reduction in backwash water
Significant reduction in contaminant concentration
Fewer maintenance operations in remote sites, including offshore rigs and FPSOs
We ensure continuous flow without interruption and 100% cleaning of the filter element. Our automatic filters use less than 1% of the total process water for cleaning. TIMEX already have many reliable references and satisfied clients all around the world, including world's best and leading EPC contractors.
For more information on our Advanced Filtration services please click here to download our filtration services profile, and please write to us on consulting@dovaheights.com
Dovaheights Energy Limited is committed in providing top-quality services in your industry.
Start working with us!
Simply fill-up the form below